- As a key EPC player in solar PV market in Vietnam, Solar Electric Vietnam JSC (SEV) has been working continuously to promote renewable energy solutions in Vietnam since 2015. SEV has completed many state-of-the-art solar PV rooftop projects for customers in industrial parks across Vietnam.
Trina Solar is one of the top solar module manufacturers in the world, and Trina solar's modules have been chosen for many SEV's projects because of its high reliability, superior quality and higher efficiency to cater to a wide range of solar applications. Notably, the 4.3 MWp warehouse project using 450Wp Trina Solar module, DE17M(II), in Tan Uyen, Binh Duong, Vietnam successfully connected to the grid for FIT 2 in 2020. After 2 years in operation, the project well demonstrates the high quality of the modules and the reliable expertise of SEV.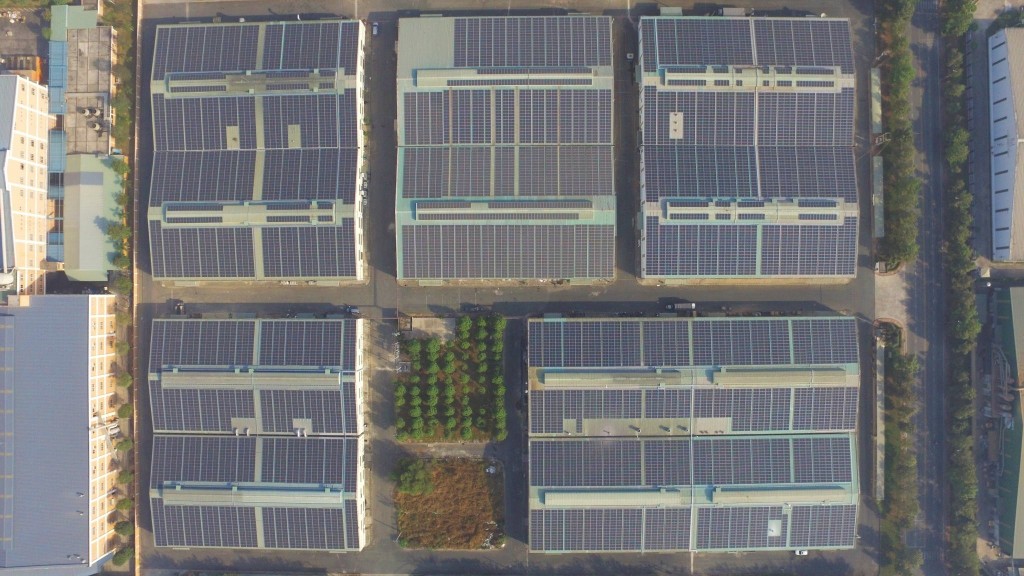 Warehouse in Tan Uyen, Binh Duong, Vietnam, COD by SEV in 2020 using Trina PV module.
About Trina Solar
Founded in 1997, Trina Solar is the world-leading PV and smart energy total solutions provider. The company engages in PV products R&D, manufacture and sales; PV projects development, EPC, O&M; smart micro-grid and multi-energy complementary systems development and sales, as well as energy cloud-platform operation. In 2018, Trina Solar launched its Energy IoT brand, established the Trina Energy IoT Industrial Development Alliance together with leading enterprises and research institutes in China and around the world, and founded the New Energy IoT Industrial Innovation Center. With these actions, Trina Solar is committed to working with its partners to build the energy IoT ecosystem and develop an innovation platform to explore New Energy IoT, as it strives to be a leader in global intelligent energy. In June 2020, Trina Solar was listed on the STAR Market of Shanghai Stock Exchange.
For press and media inquiries, please contact:
LIU Zhen (Mr.)
Regional Marketing Manager, Asia Pacific Region
Tel/Cell: +65 6808 1111 / +65 8368 6789
Email: zhen.liu01@trinasolar.com
About SEV
Solar Electric Vietnam JSC is a professional and leading EPC contractor, specialized in C&I market segment with a strong track record in Vietnam including ABB, Aeon mall group, Toyota Boshoku Group, Crytal Martin international group, Ricons Group, Coteccons Group, TH Group, Vietnam News Agency, etc. With a young professional and dedicated team, SEV have been working continuously to promote renewable energy applications in Vietnam since 2015.
Learn more about SEV by visiting: www.solarelectric.vn